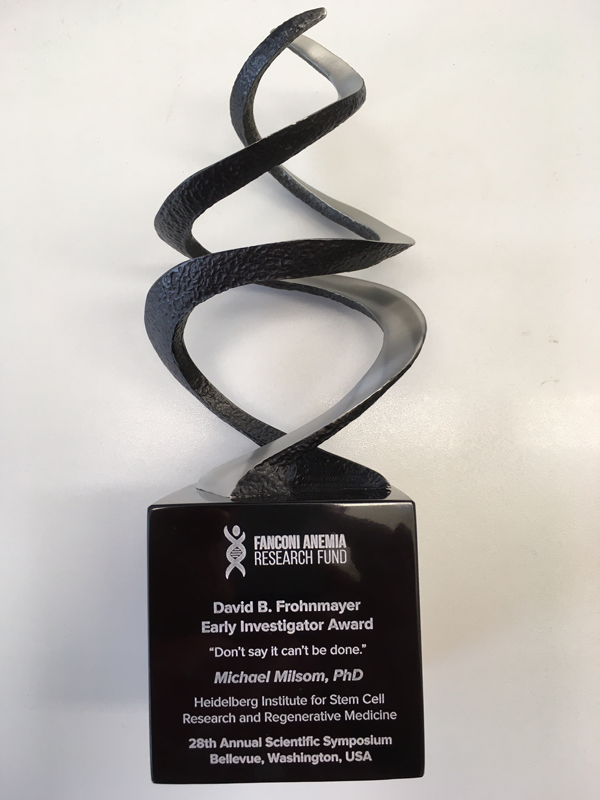 Dr. Michael Milsom was recently awarded the 2016 Fanconi Anemia Research Fund's David B. Frohnmeyer Early Investigator Award. The award is given to independent investigators of high accomplishment within 10 years of starting their own group. Dr. Milsom is the second recipient of this award, which was established in 2015 in memory of David Frohnmayer, former Attorney General of the US state of Oregon, President of the University of Oregon, and founder of the Fanconi Anemia Research Foundation.
Dr. Milsom received this award in light of his pioneering work on the roles of DNA damage and Fanconi anemia signaling pathway function in governing the attrition of hematopoietic stem cells. Dr. Ray Monnat, Chair of the Fanconi Anemia Research Fund Scientific Advisory Board commented that "This is a topic of high, and growing, interest both within the Fanconi anemia community and experimental hematology in general."
Pictured is the commemorative sculpture received by Dr. Milsom.