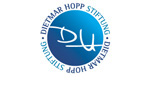 Regional Support for HI-STEM
The Dietmar Hopp Stiftung
The Dietmar Hopp Stiftung was founded in 1995 to promote the implementation of charitable projects. The endowment capital consists of SAP shares that Dietmar Hopp transferred from his personal assets. The Dietmar Hopp Stiftung is one of the largest private foundations in Europe. Since its inception, it has donated a total of more than 400 million Euros (as of Mai 2014) in support of projects in the fields of sports, medicine, social affairs and education. The foundation's charitable activities are concentrated in the Rhine-Neckar Metropolitan Region, to which Dietmar Hopp has close ties.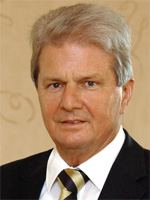 As a shareholder, the Foundation contributes € 1.5 million in support per year to the Heidelberg Institute for Stem Cell Technology and Experimental Medicine (HI-STEM). The Foundation's commitment springs from the medical expectations regarding stem cell research. It is hoped that, one day, stem cells will not only help to repair tissues lost in certain diseases, but will also help in the battle against cancer.

In 2010, Dietmar Hopp received the Initiative Award in recognition of his public service in the Rhine-Neckar region. Nobel Prize winner Prof. Dr. Harald zur Hausen, a cancer researcher at the German Cancer Research Center, held the commemorative speech.

Links:
www.dietmar-hopp-stiftung.de
supporter of HI-STEM