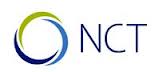 National Center for Tumor Diseases Heidelberg
From the laboratory to the patient
HI-STEM cooperates with the interdisciplinary tumor outpatient department and the associated central chemotherapy unit (day hospital). It's the central drop-in center for aproximately 4.000 neu patients each year. Here the expert opinions of the three participating partners are brought together in the pre-hospital und clinical section as well as the cancer prevention. The NCT offers the ideal general conditions for the transfer of relevant results of the basic research to clinical applications.
The aim of this cooperation is to achieve - also for the cancer patients - maximum synergies of the individual projects and greatest possible advantages. The HI-STEM scientists work together closely with the team of Prof. Dr. Andreas Schneeweiß, head of division gynaecology and oncology.
The specialist for breast cancer is hoping to gain useful knowledge for the treatment and healing chances of his patients. The NCT is a cooperation project of the DKFZ, the Heidelberg University Hospital, the Thoraxklinik Heidelberg and the German Cancer Aid.
Links: