Rhine-Neckar Metropolitan Region
Center of Red Biotechnology
Life science research facilities and biotech companies at the highest level are agglomerating in the Rhine-Neckar Metropolitan Region. Heidelberg University's medical institutes and hospital departments as well as top research institutes such as the European Molecular Biology Laboratory (EMBL), the German Cancer Research Center (DKFZ) and the Max Planck Institute for Medical Research (MPI) are leading basic research in this field.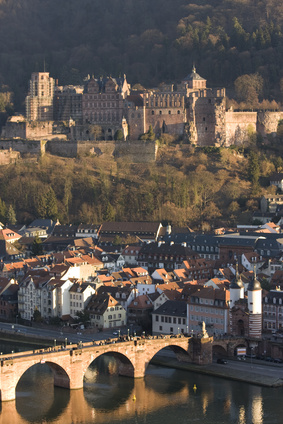 Large corporations such as Merck-Serono in nearby Darmstadt and the Mannheim-based companies Roche Diagnostics and Abbott as well as over 100 small and medium-sized biotech companies in and around Heidelberg provide approximately 10,000 jobs in the medical biotechnology sector. Technologiepark Heidelberg, headquarters of a number of bio- technology firms, is the largest Life Science Park in Germany.
The National Center for Tumor Diseases (NCT), a joint institution of the German Cancer Research Center and Heidelberg University Hospital, is an example of successful translational research, i.e., the application of basic research findings in clinical practice.
EIt is the first comprehensive cancer center in Germany specifically designed to rapidly and effectively translate innovative new concepts for cancer diagnosis, treatment and prevention into clinical practice. The results obtained in clinical practice are useful to researchers as well.

Biotechnology research institutions and universities, pharmaceutical and biotechnology companies, municipalities, chambers, associations, organizations and other institutions active in or promoting biotechnology in the Rhine-Neckar Biotechnology Triangle region are united under the umbrella of the "BioRegion Rhein-Neckar-Dreieck e.V." (BioRN) Association. Apart from supporting start-up projects deemed worthy of funding, BioRN works to maintain the Rhine-Neckar Metropolitan Region's top position in the field of biotechnology and to establish it on the international level.

Links:
www.bioregion-rnd.de
www.innovations-report.de
www.m-r-n.com
www.zukunftsmotor.de