From Basic Research to Clinical Practice
Cooperation between HI-STEM and Heidelberg University Hospital Departments
Heidelberg University Hospital Departments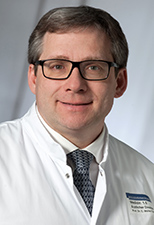 Medical Clinic V - Hematology – Oncology – Rheumatology
Prof. Dr. Carsten Müller-Tidow, Medical Director

Professor Müller-Tidow is one of HI-STEM's privileged clinical partners. This cooperation serves to further optimize and connect the collaboration between cutting edge clinical and basic research.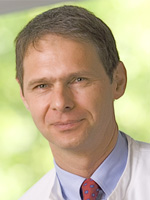 Department of Urology
Professor Dr. med. Markus Hohenfellner, Medical Director

The goal of this cooperation is to identify and combat prostate cancer stem cells. Dr. Thomas Höfner, a surgeon on Prof. Hohenfellner's staff, is currently analyzing tumor samples at HI-STEM using modern molecular techniques.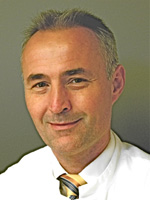 Women's Hospital
Prof. Dr. Andreas Schneeweiss, Dr. Frederik Marmé, Head of the Working Group, and Prof. Dr. Barbara Burwinkel

This group is conducting a large-scale study in which metastatic cancer stem cells in blood samples from 600 breast cancer patients will be measured and studied by molecular analysis. In a second study, investigators will search for cancer stem cells in ovarian tumors.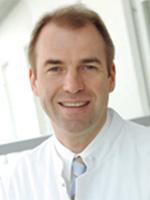 Department of General, Visceral and Transplantation Surgery
Prof. Dr. med. Jens Werner, MBA,
First Senior Physician and Director of the Pancreatic Surgery Unit

The goal of this study is to decipher the reasons for the rapid metastasis of pancreatic cancer to the liver and to tackle this problem
Mannheim University Hospital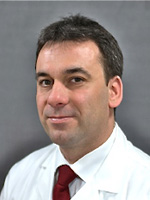 Medical Clinic III – Hematology and Internal Oncology
Prof. Dr. med. Wolf-K. Hofmann, Director

These investigators are investigating a murine model of myelodysplastic syndrome, a form of blood cancer. The goal is to gain a better understanding of the cellular and biological causes of this type of cancer, which originates in stem cells, in order to better treat the disease.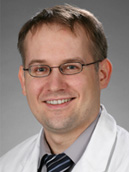 Department of Dermatology, Venerology and Allergology
Dr. Jochen Utikal

In this collaboration, researchers will investigate the role of cancer gene Myc in the reprogramming of skin cells into induced pluripotent stem cells (iPS cells).
Jena University Hospital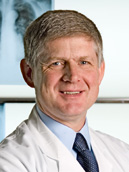 Clinic for Internal Medicine II -Department of Hematology and Internal Oncology

Prof. Dr. med. Andreas Hochhaus, Director of the Department

In this planned study of patients with chronic myelogenous leukemia (CML), researchers will soon investigate whether leukemia stem cells can be killed by successive combina- tion treatments consisting of interferons and tyrosine kinase inhibitors. If successful, this treatment could result in cure.

Düsseldorf University Hospital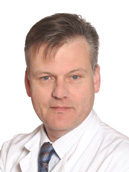 Prof. Dr. Rainer Haas, Director

In this project, the effects of multiple myeloma cells in patient samples on stem cell niches will be investigated using innovative murine models.