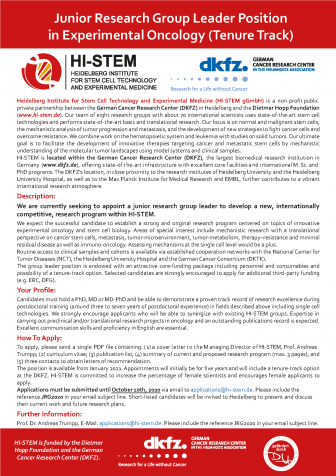 HI-STEM is currently looking for a Junior Group Leader to set up a new independent group within HI-STEM and the DKFZ.
If you are interested to join our team, please find more information in this job advertisement. It is also availabe online at Nature Jobs.
The application deadline is October 10th, 2020!