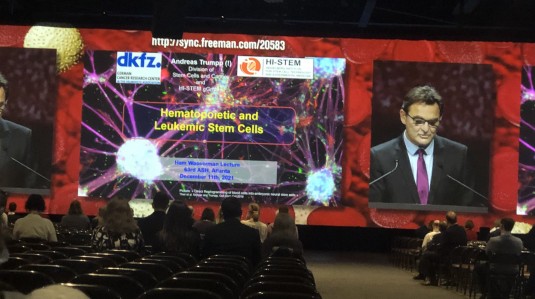 At this year's annual meeting of the American Society of Hematology (ASH), held December 11-14 in Atlanta, Georgia, Andreas Trumpp delivered the prestigious Ham-Wasserman Lecture.
In his lecture, the stem cell researcher reported on differences and similarities between normal and leukemic stem cells. The honor of speaking at the Ham-Wasserman Lecture at the ASH Annual Meeting is considered one of the most prestigious awards in the field of hematology. It is traditionally bestowed upon a physician or researcher outside the United States who has contributed significantly to the understanding and advancement of hematology worldwide.
The invitation to Andreas Trumpp was in recognition of his important work on leukemia stem cells.